The BEACHY is a symbiosis of a camper van and Harald Striewski's first home-made Hobby caravan. It is compact and particularly charming with its round shape.
One of its highlights is the large rear door: sitting on the bed and looking at the water gives you a real beachy feeling – whether at the beach, in the mountains or in the city. Born on the beach in northern Germany, the BEACHY is at home anywhere.
Indoors and outdoors are not a contradiction in the BEACHY. Natural materials and fabrics bring that beach vibe inside. And with a few simple steps, you can set up your eating and lounge area outside. And of course you also have lots of storage space, comfy berths and a practical kitchen on board.
You can watch this YouTube video directly on our website. Please note that personal data (e.g. IP address) will be transmitted to YouTube. Check: Privacy & cookie policy.
If you do not see the video below, it means that your consent is not sufficient. Change the scope of your consents using the black round button in the lower left corner of the website.

MAKE LIFE EASY
Things are also simple when it comes to technology. User-friendly elements mean you'll quickly grasp all the details. From a convenient awning to winter vents or the built-in dual USB charging socket, everything you need for a relaxing holiday is ready to go. Smart optional extras offer you the freedom to upgrade your BEACHY just the way you want.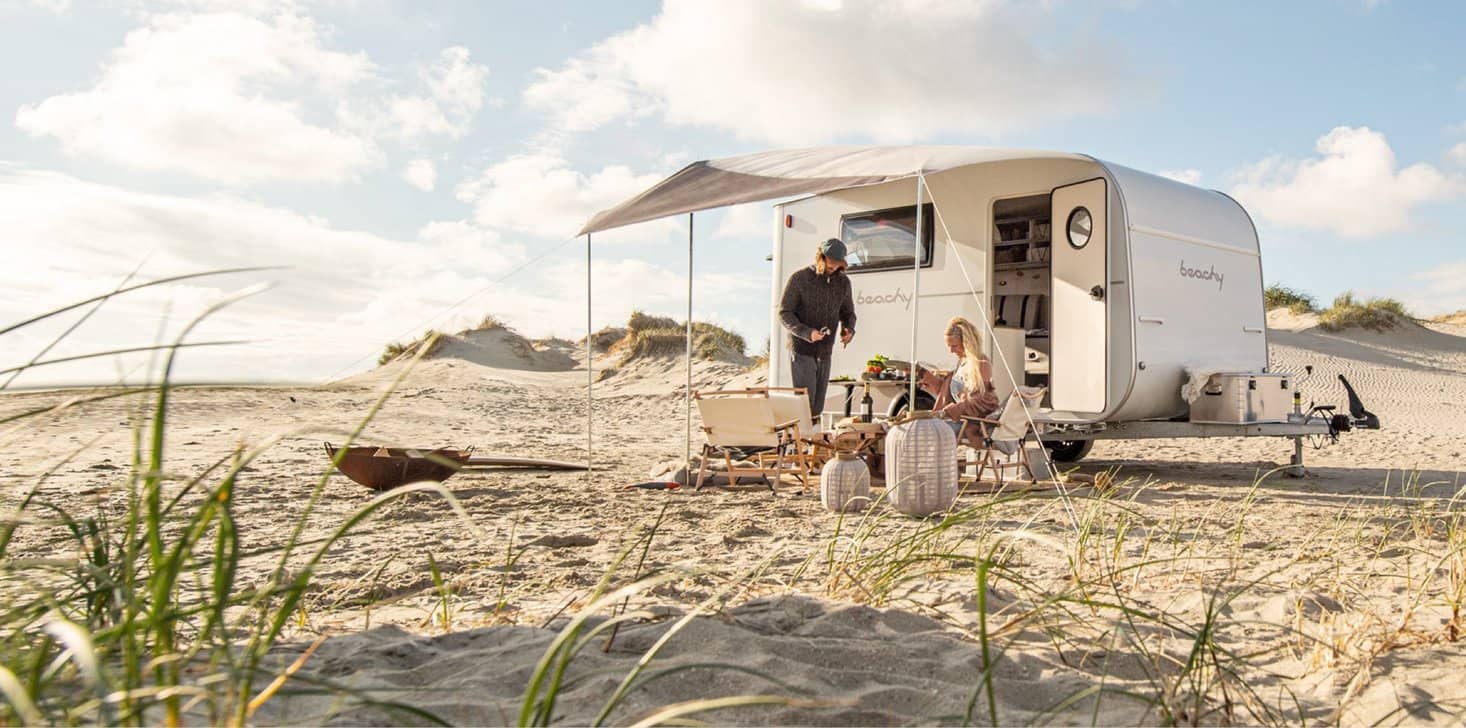 Beachy 420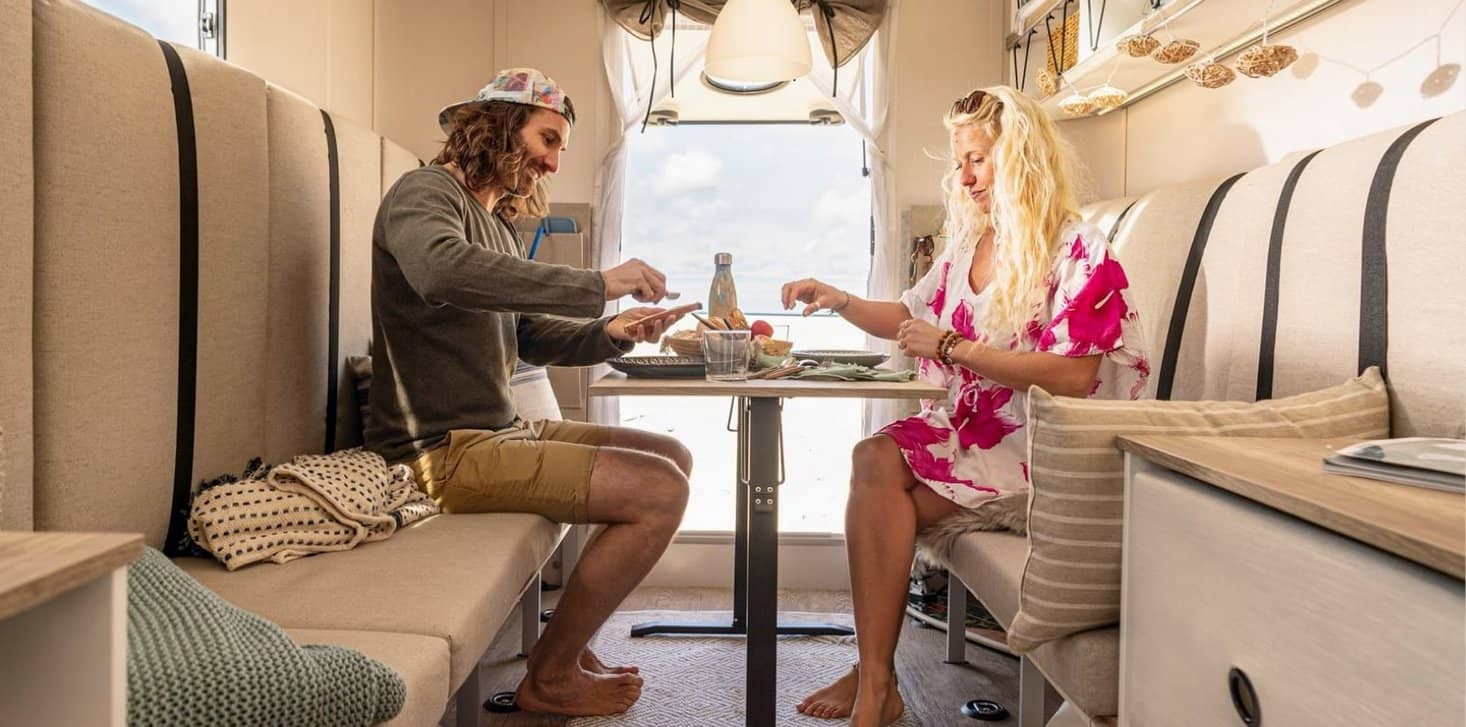 Beachy 420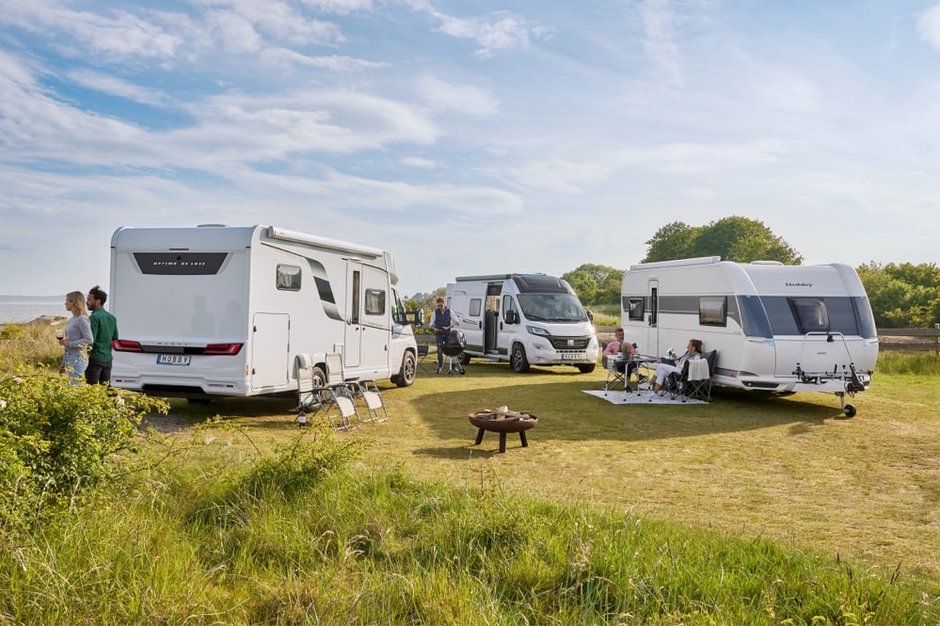 LARGE SALES NETWORK OF HOBBY PRODUCTS
Found your dream Hobby vehicle and can't wait to see it in person?
Visit a Hobby Dealer in Poland, Czechia, Slovakia, Hungary, Romania, Bulgaria, Croatia, Slovenia, Lithuania, Latvia or Estonia!
Your personal HOBBY dealer will be happy to give you some valuable tips and advise you on your choice.
FIND A HOBBY CARAVAN
Find the caravan of your dreams from HOBBY's wide range in a few simple clicks.