Hobby-Wohnwagenwerk Ing. Harald Striewski GmbH is the largest caravan manufacturer with the headquarter in Fockbek, near Redensburg, in Schleswig-Holstein state, Germany.
Hobby company, one of the largest European recreational vehicle manufacturers, employs over 1100 people and makes over 15 000 vehicles per year.
State-of-the-art machines and technology guarantee the highest efficiency and the precision of performance. At the same time many of the details require manual work and the attention of experienced craftsmen. Thanks to this, the vehicles that we produce make a perfect traveling company. Reliable, lasting, timeless. Hobby. For Life.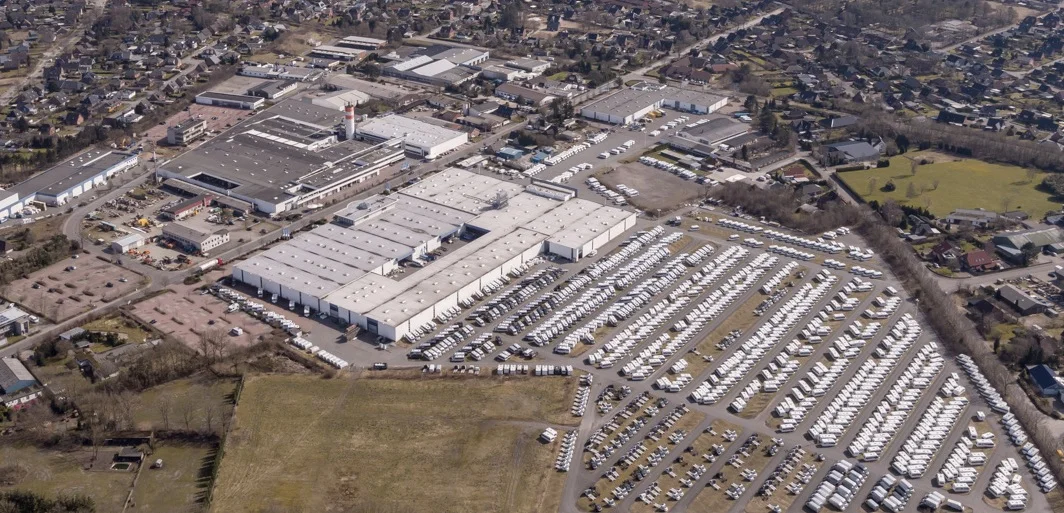 A STRONG BRAND
The company was established by Harald Striewski, an engineer, and nowadays is one of the largest employers in Northern Germany.
Two manufacturing plants, for motorhomes and caravans, take over 260.000 m2, 60.000 m2 of which is a roofed manufacturing area.
There are 350 authorized company's dealers across Europe. 50% of Hobby trailers and 43 motorhomes is annually exported.
The offer lists six series of caravans as well as three series of motorhomes which comprise several dozens of models each.

INNOVATION LEADER
The secret to the Hobby's success in the caravaning world is based on four pillars: inventions, which set the development trends, innovative technology, modern style, and a huge passion. Thanks to them, Hobby has become a leading manufacturer of the recreational vehicles.
Each generation of caravans made by Hobby features the state-of-the-art production equipment, spacious interior, high quality workmanship and functionality. It is not wonder then that Hobby is the most popular and the most often purchased RV brand in Europe.