This year, as in the previous ones, Hobby stand presented at the Caravans Salon in Poznan was built in cooperation with Agency "Media Entertainment" located in Warsaw.
High level of performance as well as perfect service and experience, were the decisive factors in choosing this company as our partner for stand construction.
Hobby stand was located in Pavilion No. 5, the most prestigious and the biggest one. The stand was constructed on the space of 1.116 sq.m., divided for presentation of Hobby classic assortment and Beachy trailers. Beachy corner was prepared on a raised platform, with white sand, dune grass etc. and special, stylized entrance counter with wooden roof.
More details under the photo gallery ↓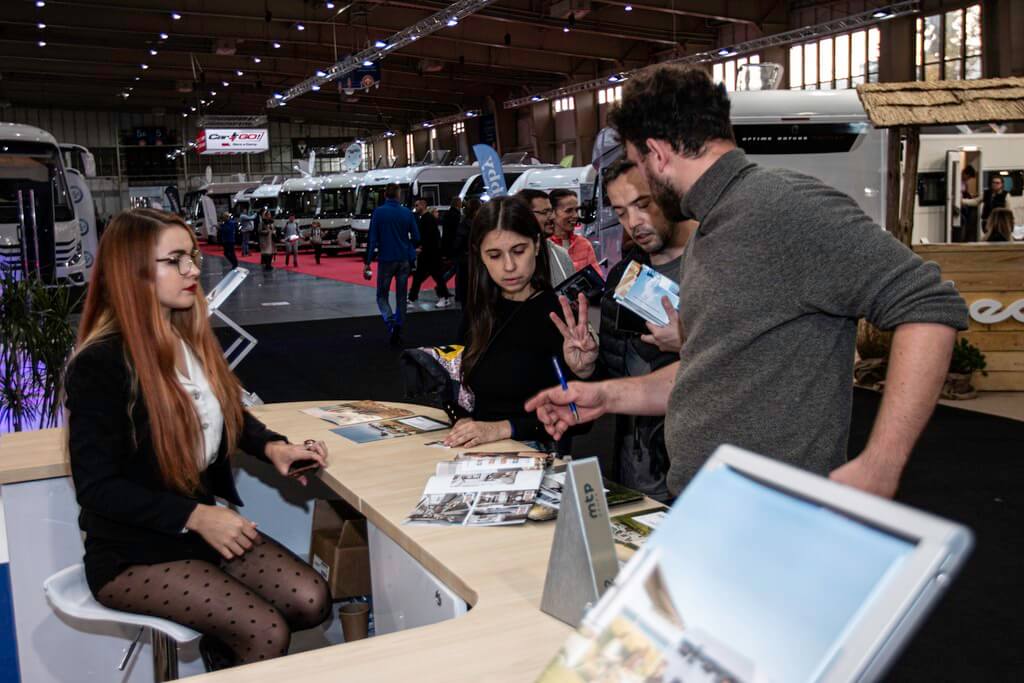 The stand was constructed on the basis of central multimedia cube, with huge size LED SCREEN on one side ( dimension of 5,0 m x 5,0 m) and 3 large illuminated format banners, size of 4,5 x 5,0 m each, covering the rest of three sides of the central cube. There on the back wall 4 illuminated large banners (dimension of 4m x 5m each ) were installed. Another large LED SCREEN was constructed on the wall at Beachy corner ( dimensions 2,0m x 4,0 m ).
LED screens presented new season 2023 promotional video materials, translated into Polish spoken by the lecturer, completed with other Hobby promotional templates, logotypes and photos.
Hobby offer was represented by 14 caravans and 3 motorhomes.